RIHANNA: THE FASHION ICON OF REBELLION
Rihanna: The Fashion Icon of Rebellion
For our first ever Industry Influencer of the Month selection, we have Rihanna.
Many of us know Rihanna for her influence within the music industry, but since the start of this decade, she has greatly impacted the fashion industry as well; and it is clear, her sense of style is at the same masterful level of her singing.
Most recently, as the new Creative Director of Puma, Rihanna was seen at the AW17 Fenty x Puma show in Paris where her wild, rebellious, yet elegant style shone brightly on the catwalk. This collection ties directly into Rihanna's personal experience of having been asked to leave school in her teenage years for wearing too outlandish mashups of the school uniform. The style she's chosen for this collection elevates the traditional sense of school uniforms and gives the power of expression to those who wear it.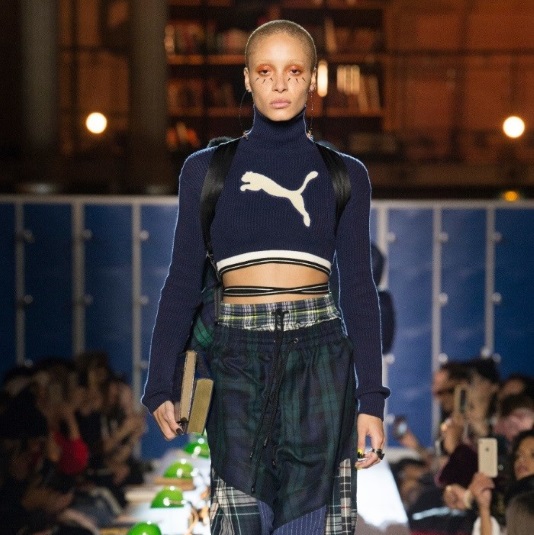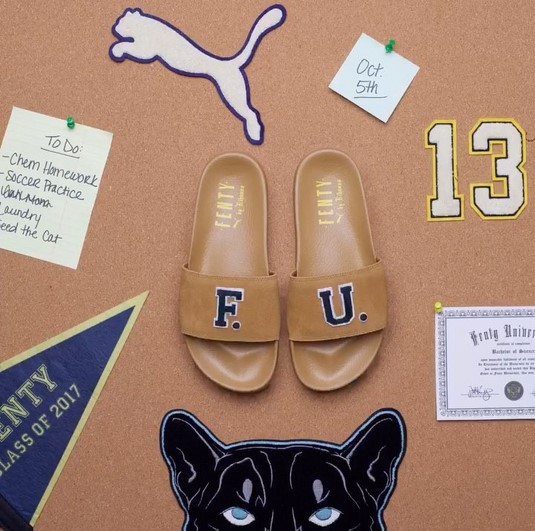 In a recap of the event, Vogue states: "Wherever her mood takes her though, she'll usually walk a tightrope of masculine swagger and feminine wiles, a yin-yang fashion principle that has helped her hone in on signature sportswear silhouettes."
This yin-yang fashion style, however, doesn't end with just clothing for her. Rihanna has also made her way into fragrances, stating she had originally wanted to start with a men's fragrance  that's both fresh and sexy. Years after her first fragrance Reb'l Fleur was rihleased, the recent unveiling of Rogue Man completes the yang to the yin, now providing her creations of scent for both men and women.
To add to her portfolio of creative influence on the fashion industry, Rihanna has also brought to market Fenty Beauty, a stunning makeup brand that targets every kind of woman.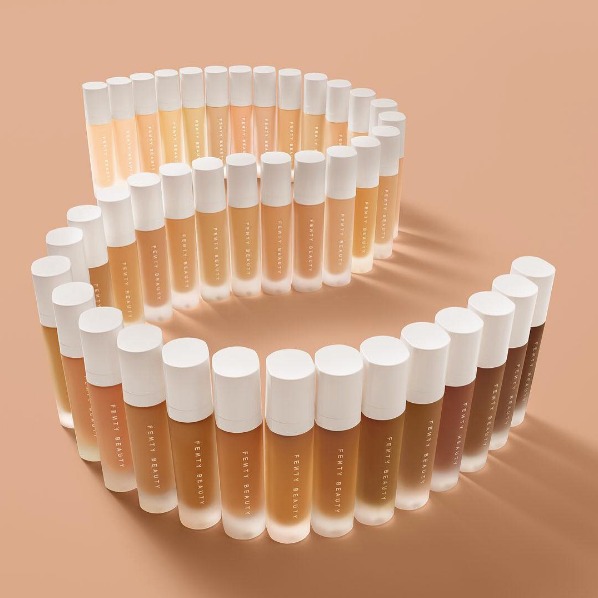 Somehow, though, in all of her accomplishments, Rihanna manages to keep her down-to-earth persona and be herself; and that self of hers includes a powerful drive. Miranda July's T Magazine interview with Rihanna quotes the superstar saying "I used to feel unsafe right in the moment of an accomplishment — I felt the ground fall from under my feet because this could be the end. And even now, while everyone is celebrating, I'm on to the next thing. I don't want to get lost in this big cushion of success."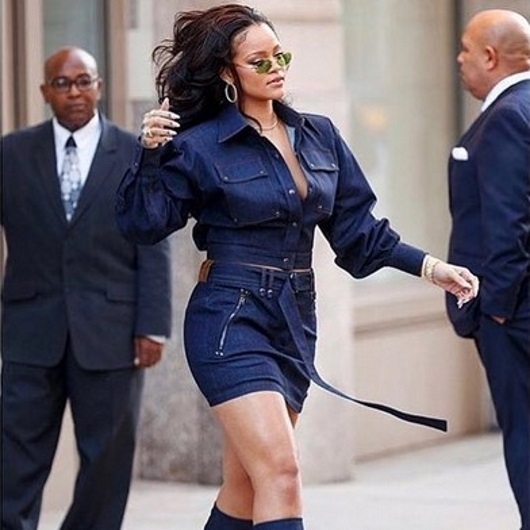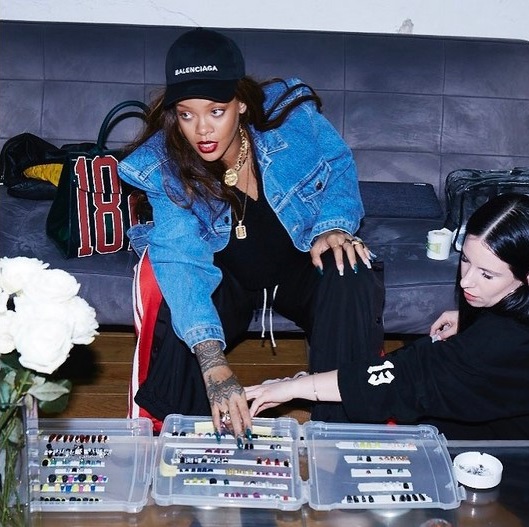 It seems this desire of hers to leave that comfortable cushion of success is what keeps her so successful. Rihanna has now worked with great fashion houses such as Manolo Blahnik, Armani and River Island, among others.
From colorful furs and oversized outerwear to socks and heels, Rhianna has left, and will continue to leave her mark on the fashion world as a true icon, rebellious in nature; more importantly though, she will leave her mark on the world as having one of the most innovative and creative minds ever seen.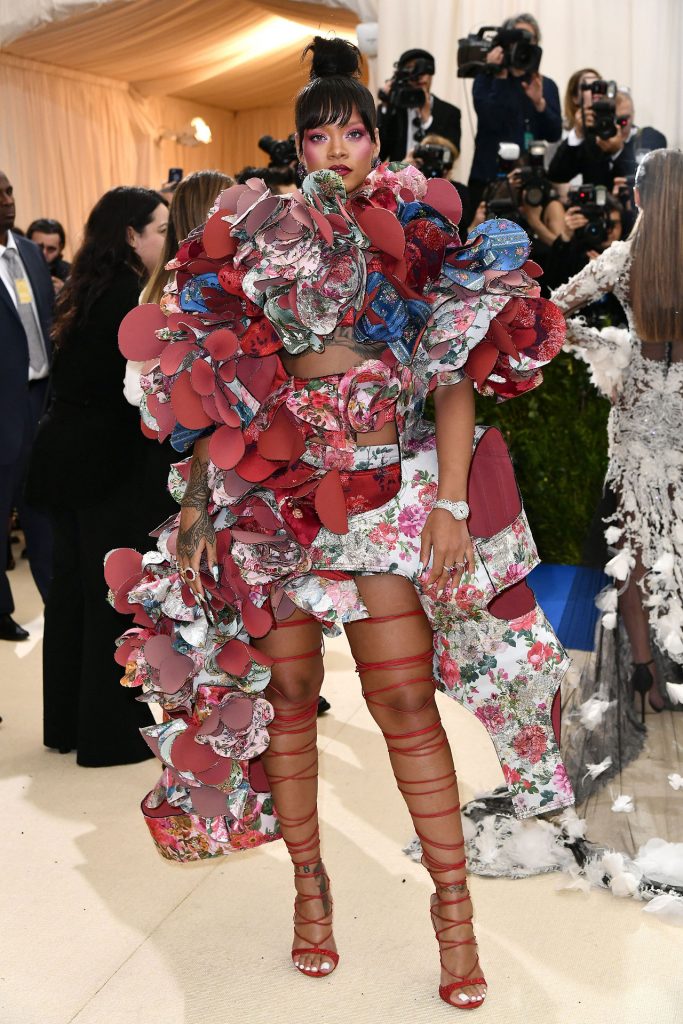 This is why we, at PHERES, were so ecstatic to see this singer, song-writer, actress, fashion icon and business mogul wearing our tanzanite and diamond ring. She is truly inspirational and we are honored to be a part of that inspiration.
Thank you, Ms. Robyn Rihanna Fenty.