Fashion Trends To Look Out For In 2018
Fashion Trends To Look Out For In 2018
With the start of a new year, we make optimistic resolutions wanting to reach (un)realistic goals, that may or may not get ticked off a long-over due list. However if it's a resolution to spruce up your wardrobe, then it's a whole new story.
As fashion houses release their top trends down the runway for 2018, all we can be certain of is what to wear and buy amongst all the uncertainty.
Here are the top 4 biggest fashion trends to watch out for as the fashion ball starts rolling!
Pleasantly Pastel 
Pantone has declared 'Ultra Violet' as the color of the year however, with every spring, dusty pastels have always been a big hit. Expect the same for this year as we vouch for another year filled with various shades of pastel hues.
Fling with Fringe
A trend that recycles itself every now and then has to be fringe. If you're looking to spice up an outfit and add a whole lot of drama to it fringing is the way to go. If you're having a sartorial doubts then swing your way into this trend by starting small with fringe trimmings and then working your way up!
Shimmers and Sparkles
A trend that we couldn't love more. Sparkles are not limited to diamond jewelry anymore. Incorporate gems, sequins, lurex in possibly anything from head-to-toe this year and there's no-one to stop you from a fashion forward look!
Statement Ear Dazzlers
The fashion world saw an uproar of statement earrings that hasn't been as prevalent before since the 80s. Ear dazzlers are our favourite piece of accessory to rock with jeans and T-shirt or an elegant gown. Here are our top Narcisa Pheres fine jewelry picks that go in sync with this major trend of the year!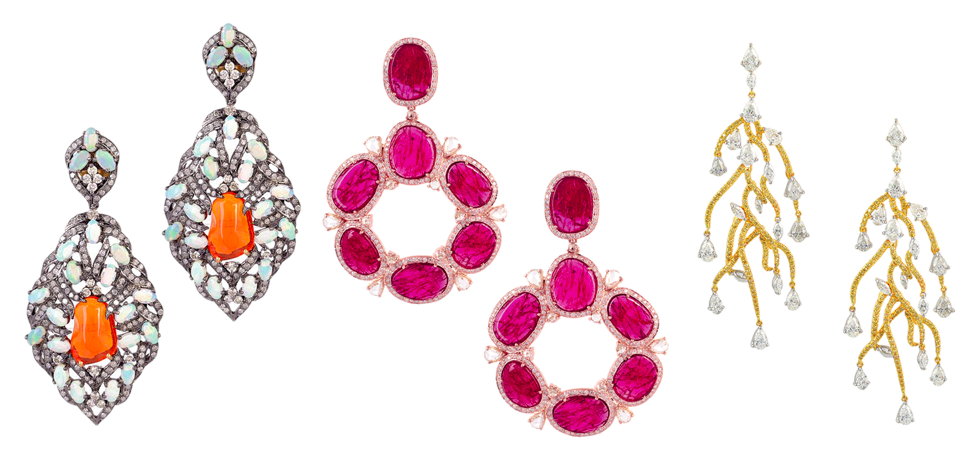 Cheers to a bold, fun and fashionable 2018! Which trends out of the four are you most likely to rock this year? Let us know in the comments below.
Cover Photo Image Courtesy: Above The Law.