The Break Worth Taking – Health & Wellness in Koh Samui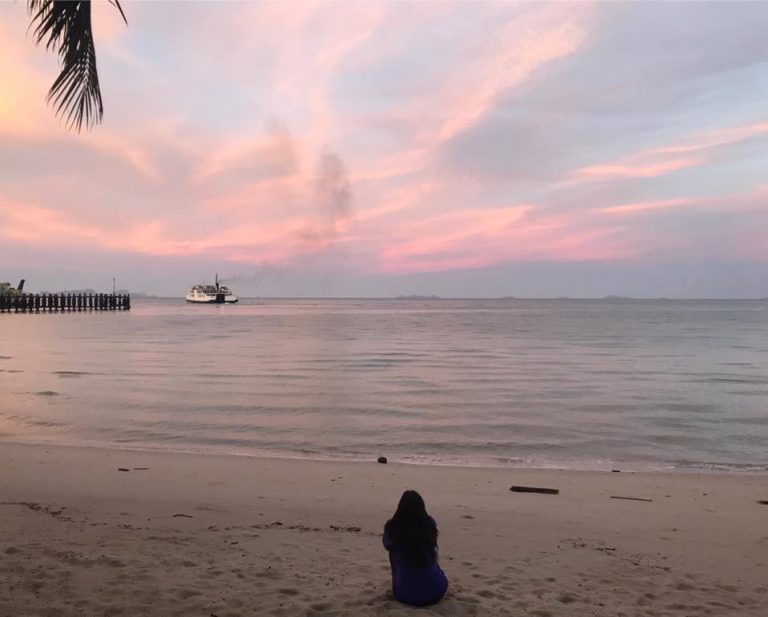 Today I won't be talking about luxury or lifestyle but rather about life choices.
I'm writing this as I fly back from a five day retreat in Thailand. 
We all live very hectic, stress-filled lives, busy with too much work, unexpected occurrences and a social life that seems obligatory. We sometimes feel we simply don't have enough time in the day to even breathe, let alone relax, spend time with loved ones, fulfill dreams, or make plans for the future. Most of the time, we are stuck in the present, not even realizing the present has already passed, and the decisions we've made/will make become our future.
"There is no better time than now". I've heard this saying so many times, but it hadn't ever really resonated with me so well until recently. After a several-month-long rollercoaster ride, I finally found time for ME; and what I felt I needed most was to get back to the basics of life—spending time in peace, thinking about life, taking care of both my body and mind.
That's how I found this place in Koh Samui, with the very simple motto of "give us your body and we'll give you back your mind." I was so ready for it! Finally, no luxury travel, no fancy dinners, no champagne, no make-up, no glamour whatsoever! Simply me, by the beach. It was a time to detox from all the stress life pushes my way.
Healthy choices start with the mind, not just the body. We simply need learn to let go of all those things that negatively impact our lives—bad feelings, bad energy, being over controlling. Letting go of such feelings is key, but it's not easy; the pressures of life are persistent.
The program starts with an assessment done by Alessandro—life philosopher from Rome, living in Koh Samui for almost 3 decades, turned nutritionist/chef—who is absolutely the best person to give health and life related advice. He is so calm… so Zen, and he knows extremely well how to blend European and Asian wellness remedies—the Renaissance man. He knows it all.
Alessandro showed us the value and power of good nutrition, teaching us to cook fresh, homemade pasta with a low glycemic index and how to mix good carbs into our regular diet. I can't wait to make this a regular part of my life!
On the same note of nutritious food, a Thai chef showed us how to make another dish—a very simple, raw vegetable salad with an amazing homemade Thai sauce.  I find Thai cuisine extremely refined, with great esthetics and good balance in taste. I love all the ginger, turmeric, cinnamon, Thai basil, lemongrass and the way it's blended to perfection. Its pure art.
The whole detox program is actually very well planned as a holistic approach towards balanced wellness of body and mind. A normal day starts at 6:00 AM with a long walk (more a sprint!) on the beach or through the island, then breakfast—a glass of carrot and ginger juice—followed by 1 hour of yoga. In the afternoon, we would go to the gym, sauna and masseuse (some days, the gym was replaced with various other outdoor activities… turned almost into a boot camp).
This past Sunday, for example, we did a sailboat tour, visited a temple, famous rock formation and a secret waterfall. The waterfall excursion was like intensive cardio—climbing and walking through a hidden path—but it was worth it! The view of the waterfall is absolutely breathtaking.
In the evenings, we would always relax at the beach and enjoy the sunset. Dinner was invariably at 6:00 PM—a micro biotic vegetable soup—and combined with the large amounts of teas/water and extra nutrients we consumed regularly throughout the day.
Every day was full of exercise, yoga, sauna and massages, but somehow, the best thing about all of this, I didn't feel the slightest bit tired, even despite the very low calorie intake. I felt incredibly energetic, happy and inspired, ready to get back to reality and make better decisions on the way I live, how to spend my time, with whom to spend my time, and the food choices I make… a total cleansing; and it feels wonderful! 
Those who want to know more about this retreat can leave a comment and I'll share the details. The retreat takes only 12 people at a time; each program is tailored individually, so it doesn't fit big groups. It's simple; it's not luxurious, but it does bring out the best in people, providing firm ground to stand on. From time to time, we all need to a different perspective on life; such a retreat could do that for you, so I recommend giving it a try.