Thank god it's Friday!
With a beautiful week coming to end, I have curated 3 looks that are perfect for a date night with your special someone or even a night out with your girls – just what one should be doing on a Friday night!
An all white silhouette is with a pop of color added by these gorgeous #NarcisaPheres emerald and rose cut diamond leaf motif earring adds that extra oomph you're looking for. Keeping it classy and edgy with a octagonal diamond ring does wonders to the look.
On a side note, did you know, Erin Adrews dazzled in these earrings on Dancing With The Stars and Meghan Trainor rocked this white gold diamond ring at the ASCAP Pop Awards!?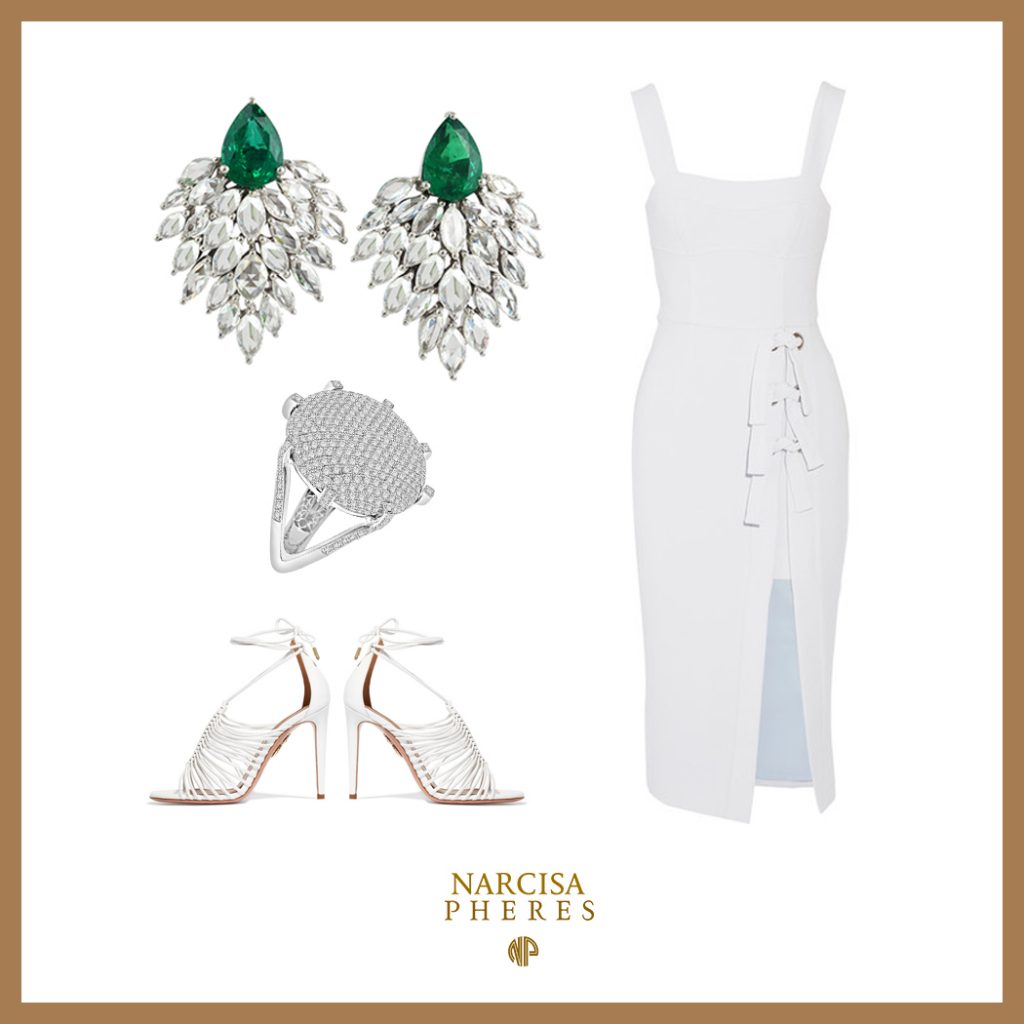 While it's still summer weather, slip on a gorgeous vibrant fuchsia pink ruffled dress and play it up with colorful dangling diamond earrings! Not only is this effortlessly chic but definitely sets a fun mood for a Friday night out!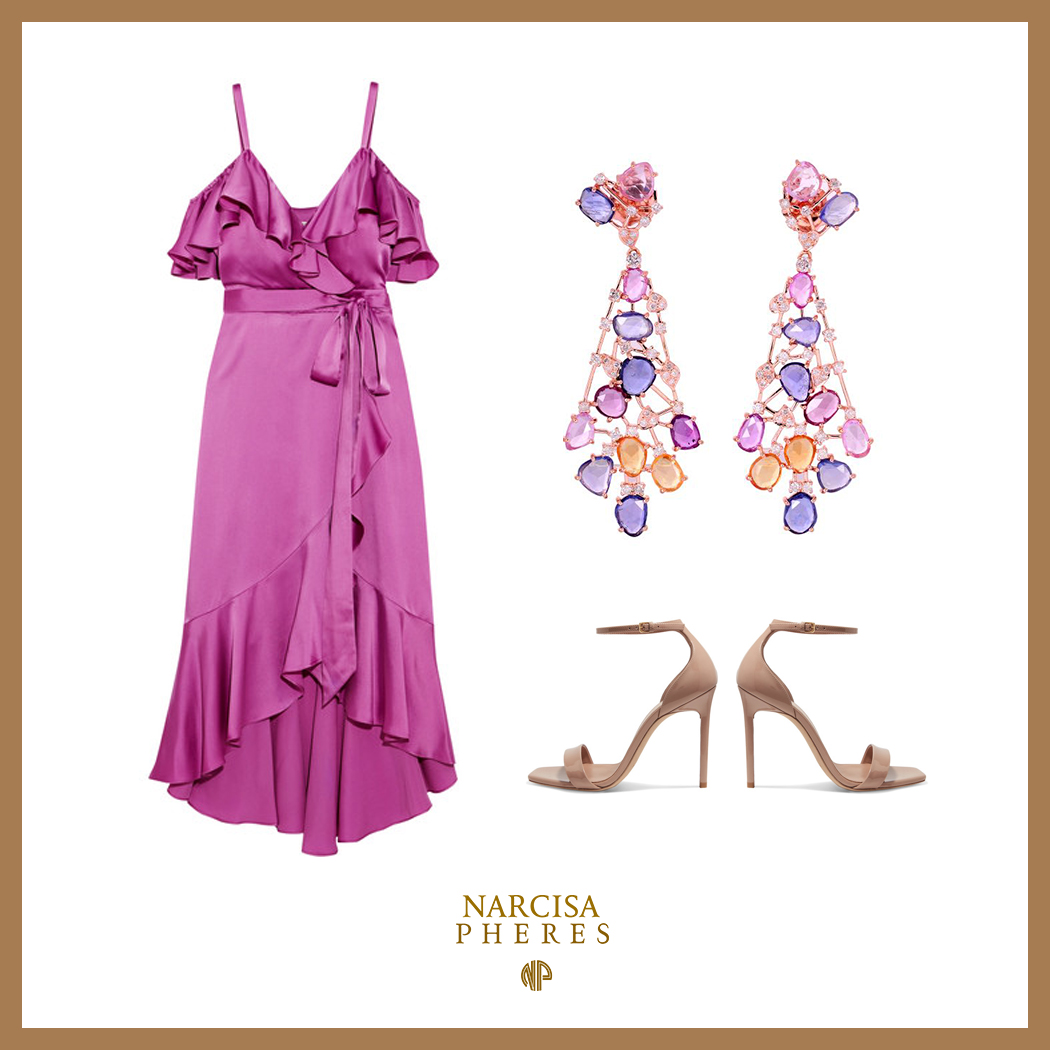 Last but not the least, how can we forget the most trusted piece of clothing in our wardrobe, the little black dress. Sprinkle the town with sparkles with #NarcisaPheres tanzanite and white diamond earrings! Don't forget to put on a bold red lipstick, just the kind of glamour that completes the look!
#FlashbackFriday to when the ever gorgeous and talented Marcia Gay Harden strutted these pair of earrings at the Vanity Fair Oscar Party earlier this year!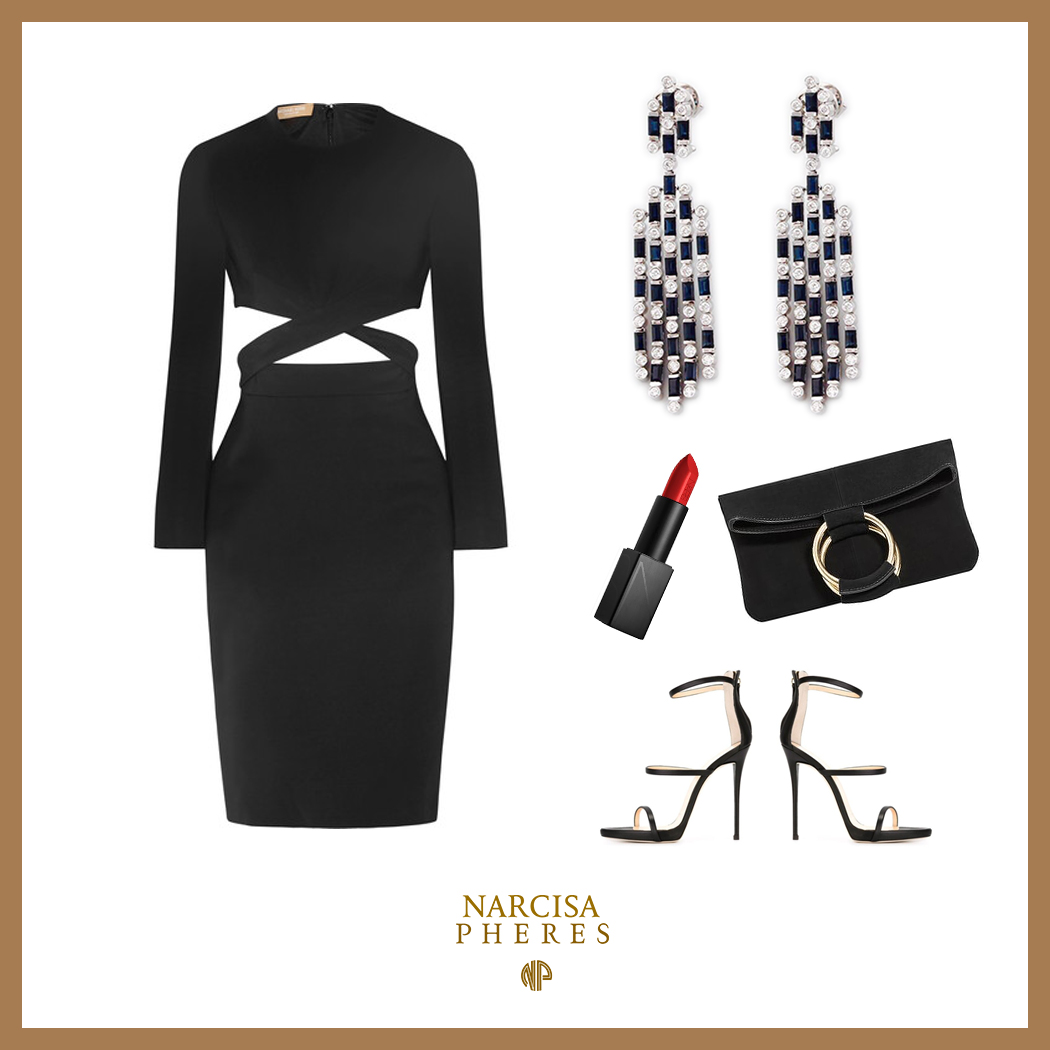 Let us know which look was your favorite and your plans for a fun Friday night out!